OUR STORY
Alice Palmer & Co is an English homeware brand, founded by Alice Palmer. Bored of the lack of diversity for beautiful lampshades, Alice decided to design and create her own. The delightful lamp covers are inspired by her love of traditional British homes, Moroccan riads and Andalusian haciendas. Soft and pretty they add colour, texture and pattern in the most charming way.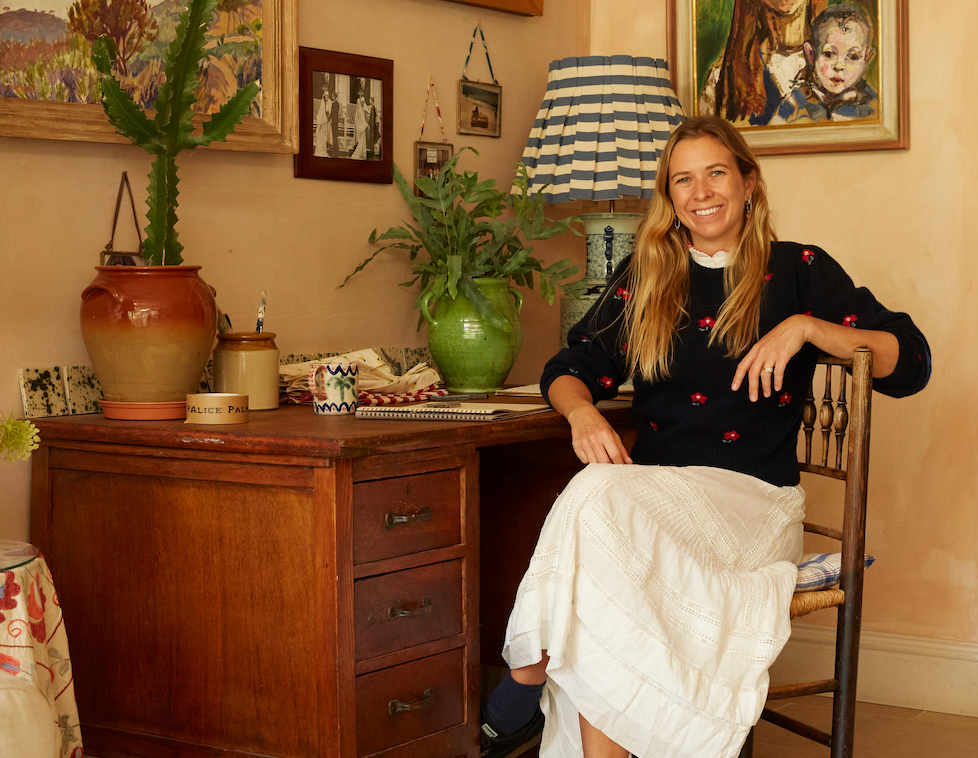 Following the success of her lampshades and in search of original fabrics, Alice knew that the only way forward was to design them herself. She has created a range of block printed, striped and embroidered fabrics to make into her lampshades, as well as other unique 'Objets Utiles', creating her homeware range which she hopes to continue expanding.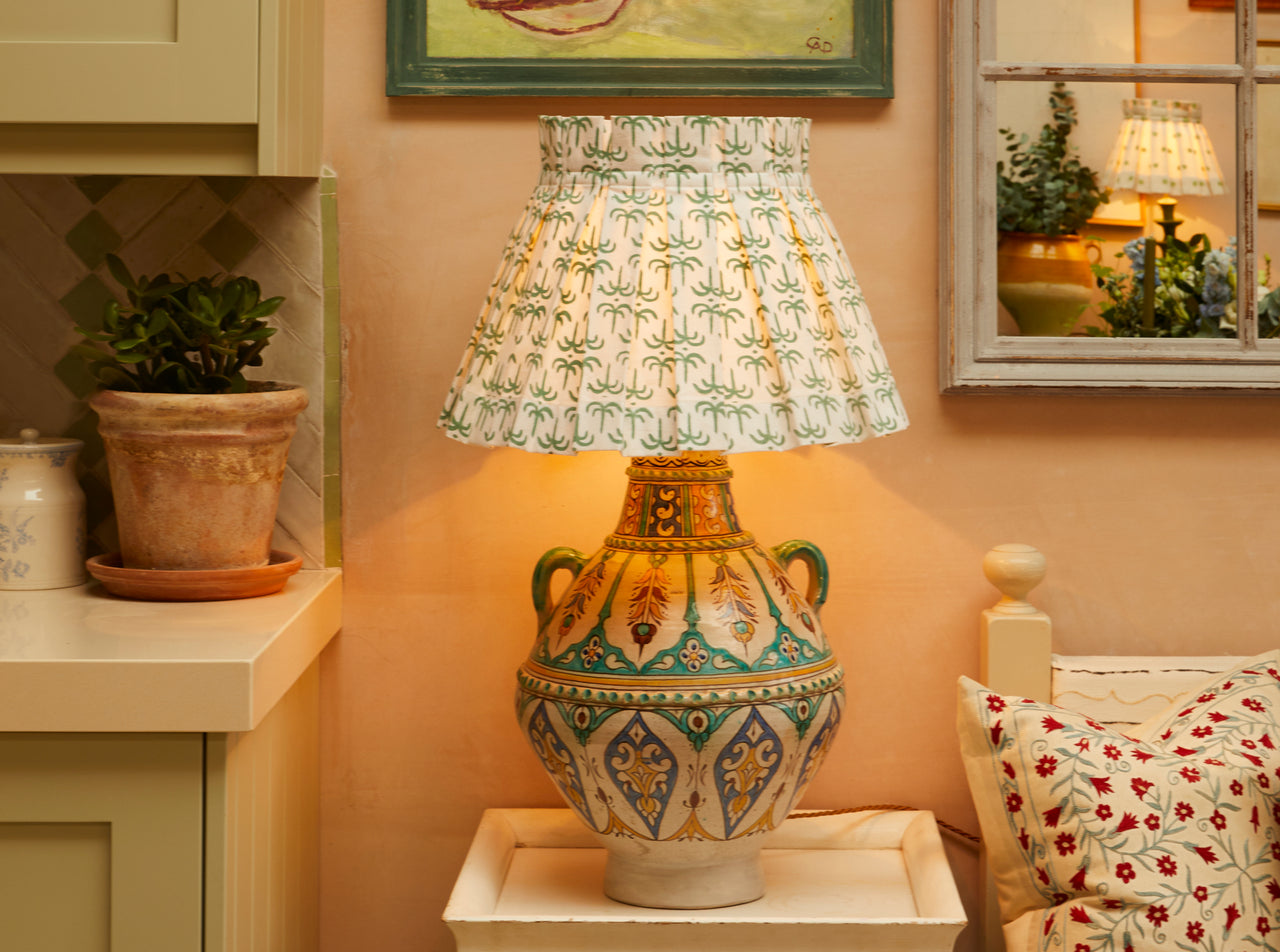 Moving into ceramic lamp bases was a natural progression for Alice, as she wanted to find the perfect lamp base to compliment her lampshades. Inspired by her travels to Morocco and her love of pottery, the Moroccan candlestick lamp base was created.