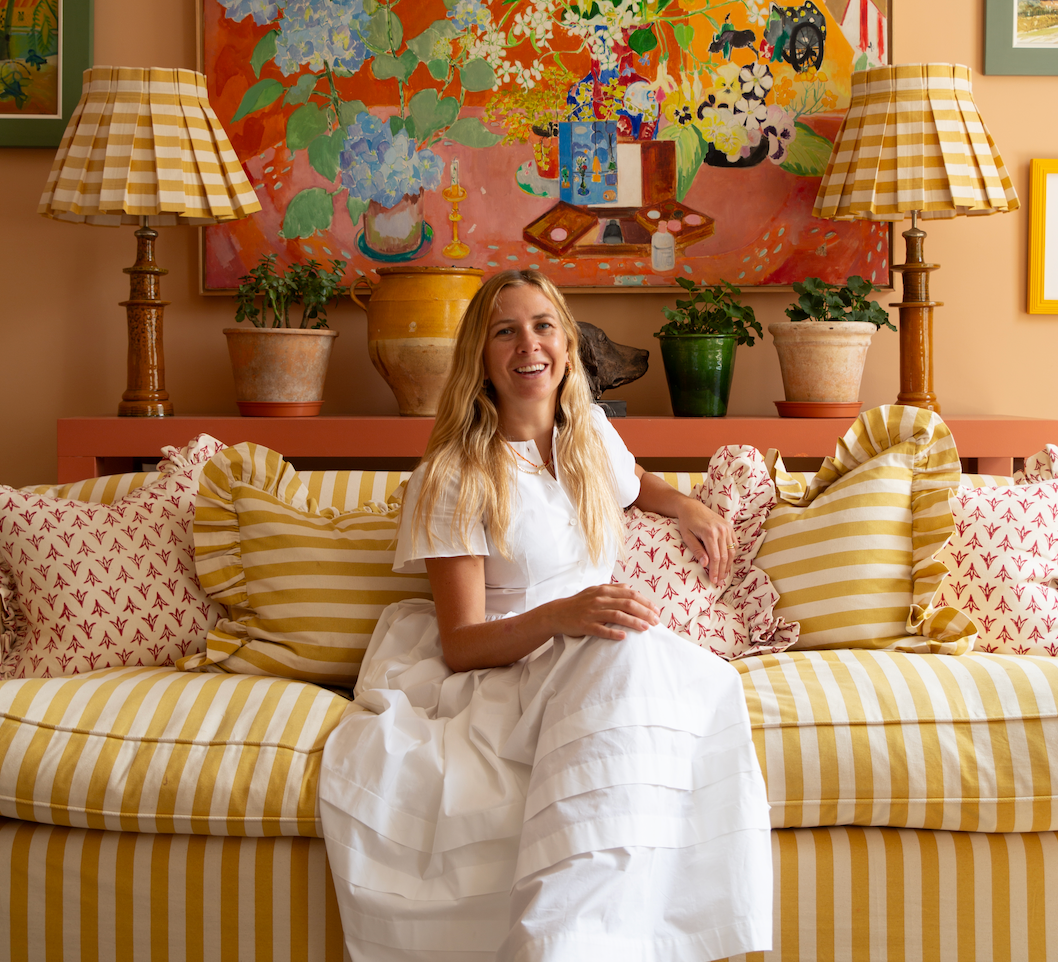 Our Story
Alice Palmer & Co is a bespoke lampshade brand, founded by Alice Palmer. Bored of the lack of diversity for beautiful lampshades, Alice decided to design and create her own. The delightful lamp covers are inspired by her love of traditional British homes, West Indian villas and Andalusian haciendas. Soft and pretty they add colour, texture and pattern in the most charming way.
Alice Palmer & Co Showroom
Come and visit us at our Kensal Rise Studio. We are open Monday to Friday from 10am until 5pm. Please email us to book your appointment info@alicepalmer.co.
Tangier Stripe Wallpaper
We have launched our Tangier Stripe wall paper in Olive, Mustard, Rhubarb, Iceberg and Red. With its bold candy stripes, this wallpaper is inspired by the traditional stripes typically seen in Morocco.